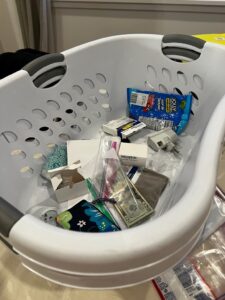 In just over 24 hours we will take flight for Singapore. The last time I posted to 'A Swift Adventure' the kids were 10 and 13 and were living in Spain. Now we are heading off on a 19 day adventure to Asia with two young adults.
We have taken several memorable trips since Spain but this one is a little different. We are are heading to Singapore to 'suss it out' as a sabbatical destination. Instead of just visiting as tourists, Mike will connect with colleagues at NUS, we will check out housing options and explore grocery stores thinking about what it might feel like to spend an extended time there. Unlike our Spain sabbatical, which was a real family adventure, this one will be very different since it will largely just be Mike and me. Our first empty nest sabbatical.
In addition to Singapore we will visit Cambodia and Vietnam. We had planned a trip to SE Asia in the spring of 2020 but that trip fell victim to Covid. While the sabbatical was the seed that got us thinking about this trip, we were so pleased that both Jacob and Lily's academic schedules lined up in a way that allowed us to visit Singapore and also finally take our long postponed Asia adventure.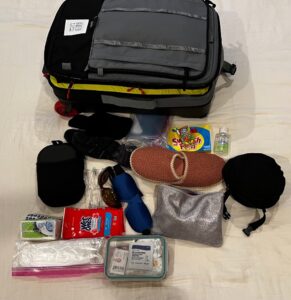 Packing is such a funny activity. It seems to truly take the exact amount of time that you offer it. In this case we have had several days since everybody has been home and there were several days between the excitement of Christmas and our departure. While we didn't pack constantly, each day included trips to the pharmacy for scopolamine, ambien, and Covid tests, trips to Target for eye masks and sunscreen, trips to REI for I don't even know what, and of course Trader Joes for emergency snacks. In addition we had a family hunt to unearth travel gear that was misplaced in our move… mini locks, neck pillows, travel tags and binoculars. Everything was assembled in laundry baskets and today our belongings have finally been carefully and tightly squeezed into our carry-on luggage.
So, tomorrow morning we are off. First thirteen hours to Japan and then another seven to Singapore.
All in coach cause that's how we roll.
And away we go….